DR & metro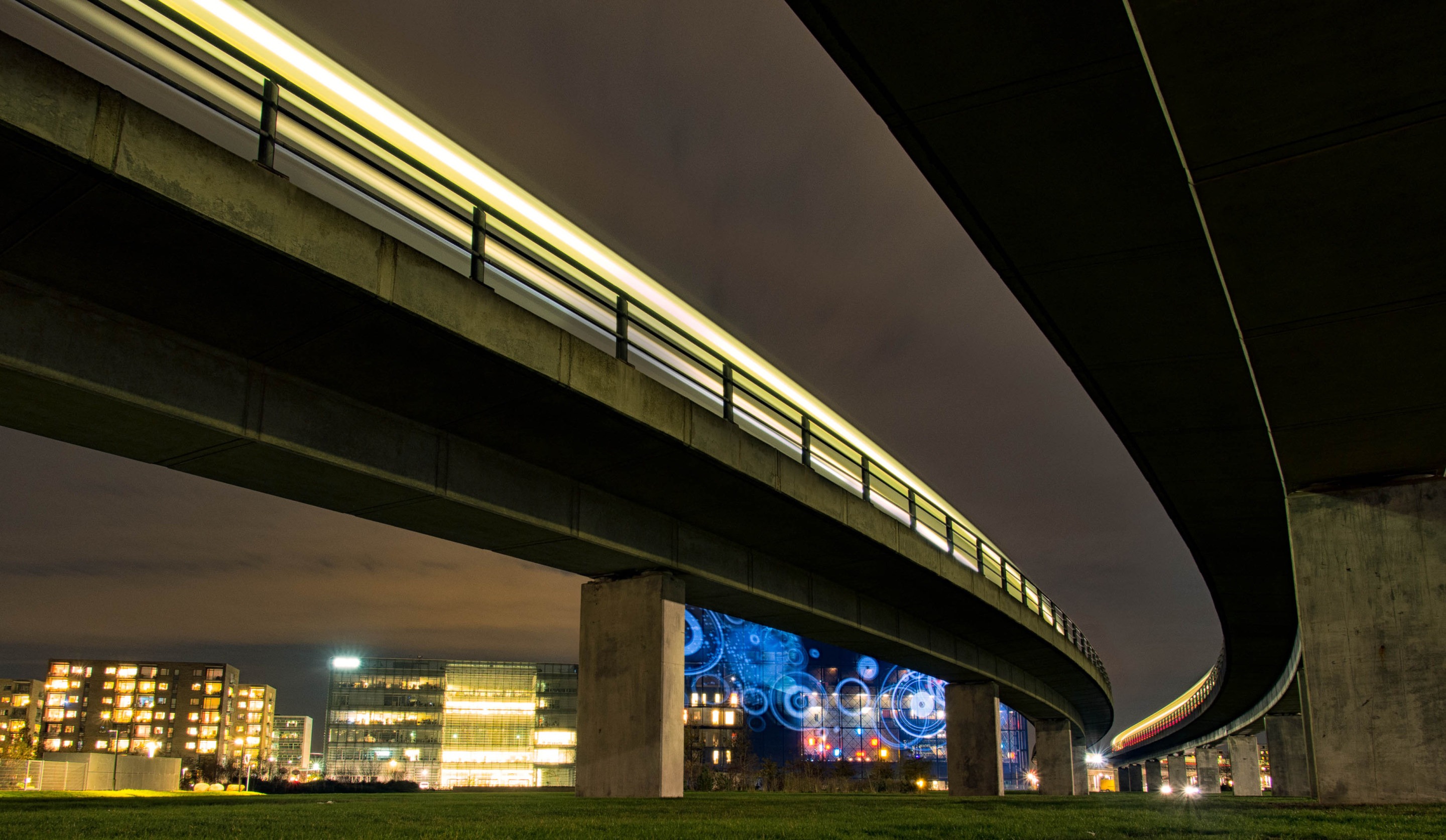 This is a merge of two photos, one with the train on the right passing by, and one with the train on the left.
I did this because I didn't have time to wait for the trains pass this spot at the same time. And on the other hand I have never seen them pass here simultaneous anyway.
Camera: E-M5
Shutter speed: 50s
Aperture: ƒ/7.1
ISO: 200
Focal length: 12mm
Taken: 11 November, 2013
DR & metro by Bo47 is licensed under a Creative Commons Attribution-NonCommercial-NoDerivatives 4.0 International License.