If you happen to be in Ulan Bator, then don't forget to go to the Zaisan Monument, and monument place on a very big hill, south of the city. Here you get the most awesome view of Ulan Bator, especially Read more …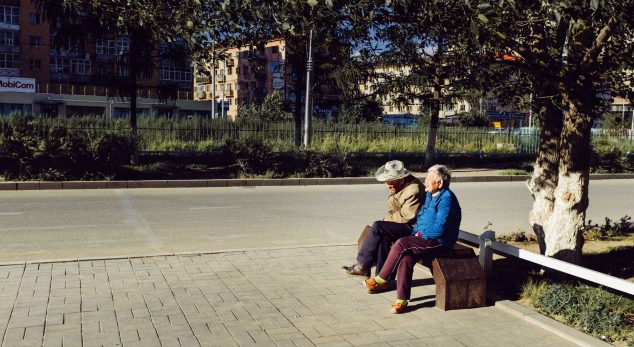 While I was walking around Ulaan Bator, I came by this old couple, sitting and enjoying the afternoon sun. She was laughing loudly, but he wasn't looking like a joke cracking kind of guy, or then again maybe he was.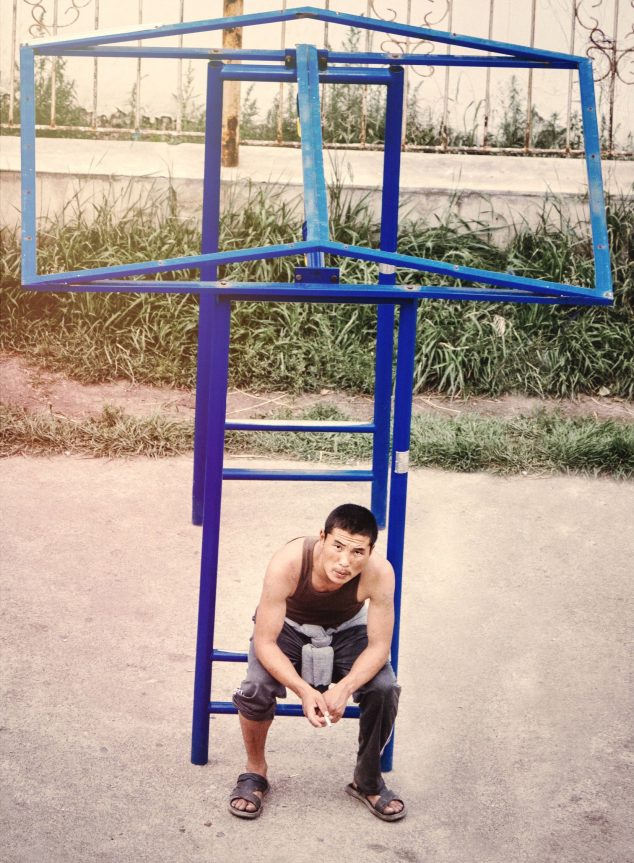 I was standing on a balcony high above this guy, and thought it would make a great photo, but just as I was getting ready, he looked up at me.