Downwards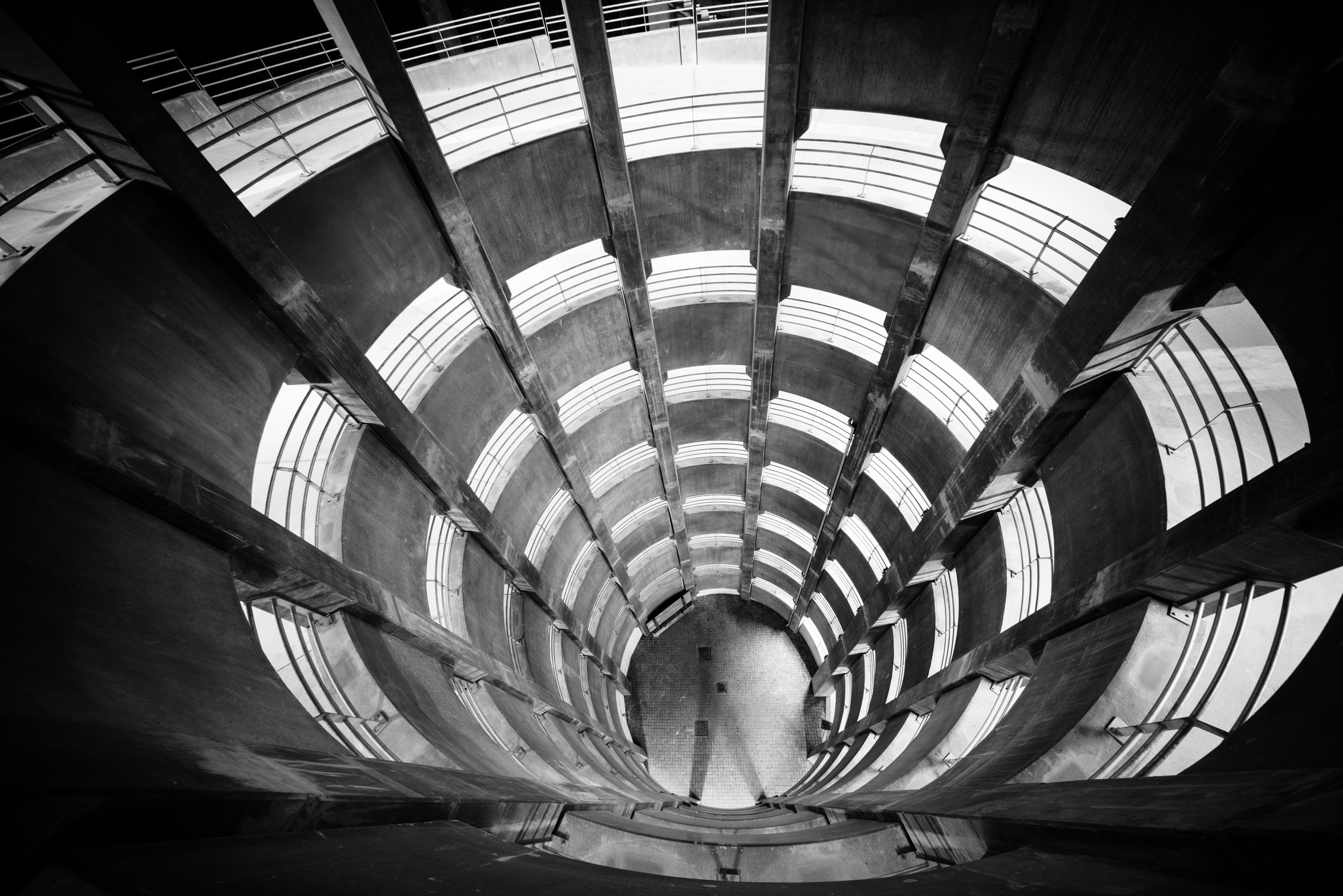 I don't know how you feel, but I always find it a little bit scary to hang my thousand dollar camera over a deep hole in the ground, be it man or nature made.
Here it's a rather large drop in a parking garage in the North Harbour area her in Copenhagen. I spend an evening out there with a couple of photography friends a few months ago.
I made this behind the action, shoot with my phone.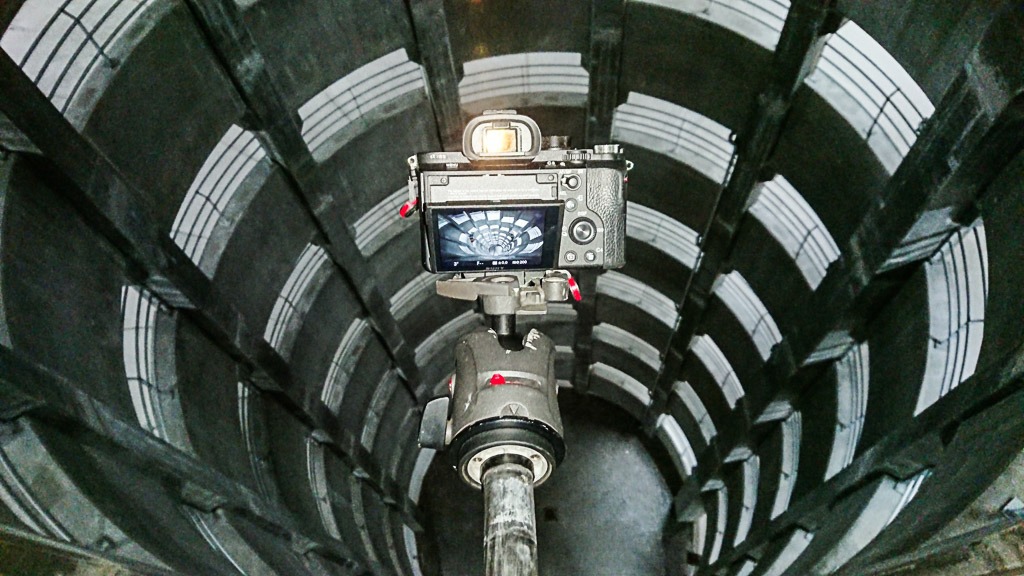 Camera: ILCE-7RM2
Shutter speed: 3s
ISO: 200
Taken: 3 May, 2017
Downwards by Bo47 is licensed under a Creative Commons Attribution-NonCommercial-NoDerivatives 4.0 International License.