Monk & pagoda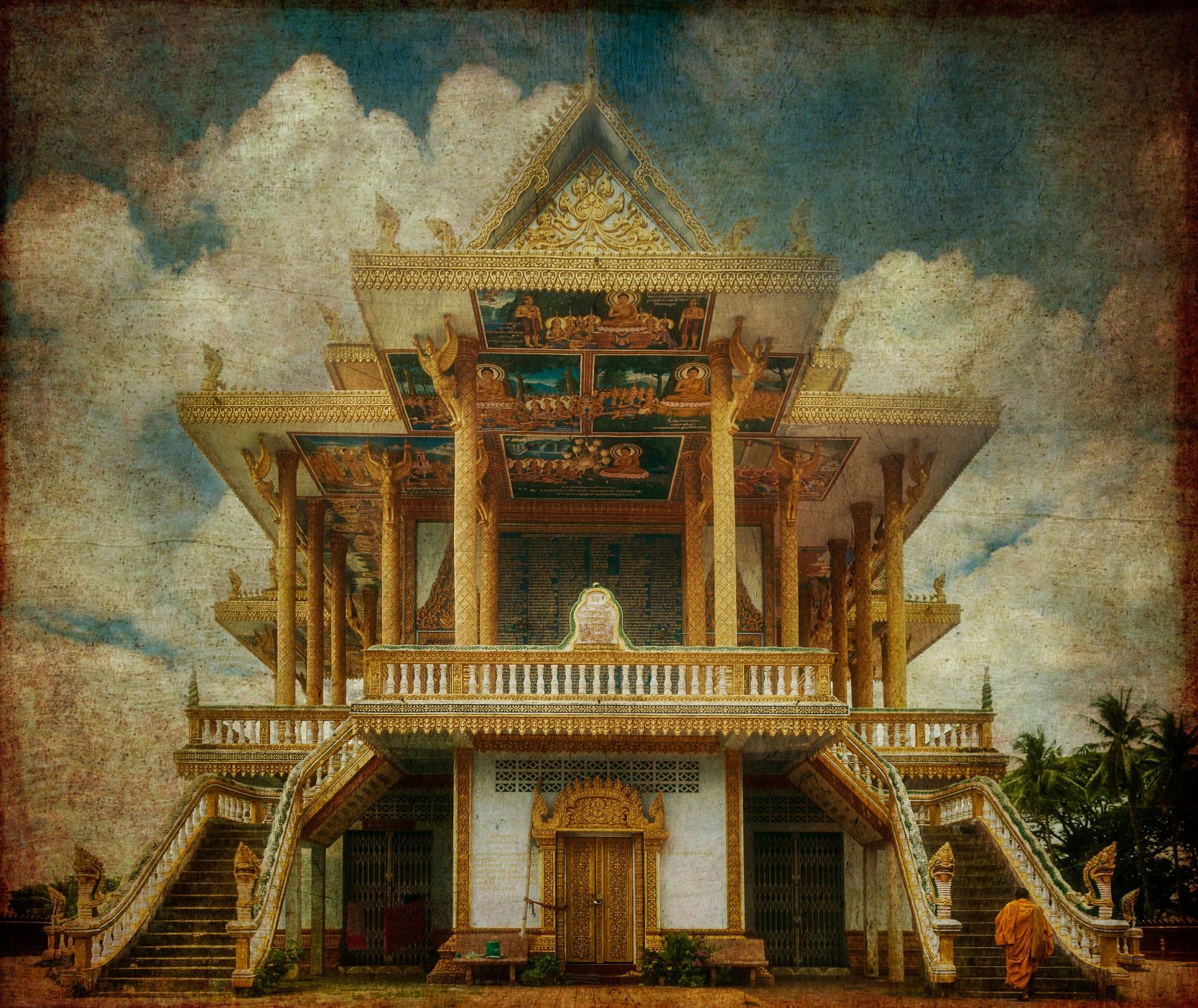 I went all in with this one. There where things I really liked about the photo – the monk, and the details in the pagoda – but there where also some things I didn't like – it was flat and the sky was burnout – So I decided to play around with some texture and add another sky.
And ended up with what you see here.
Here's a before and after, where you can see the RAW photo compared to the finished photo.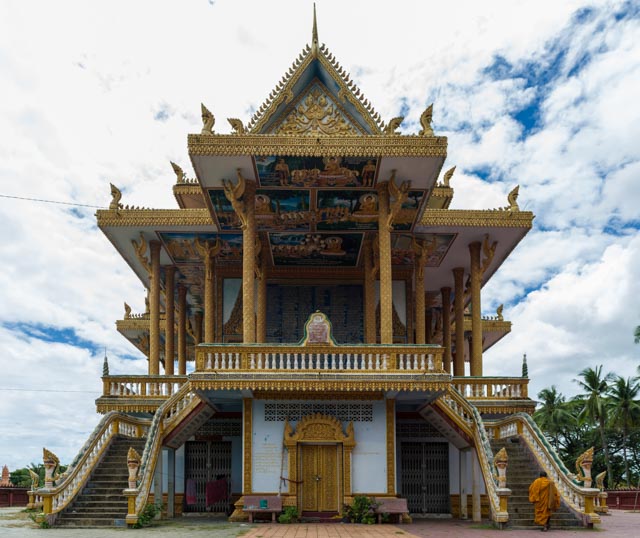 Camera: NIKON D3S
Shutter speed: 1/640s
Aperture: ƒ/5.6
ISO: 200
Focal length: 24mm
Taken: 13 July, 2012
Location:
Monk & pagoda by Bo47 is licensed under a Creative Commons Attribution-NonCommercial-NoDerivatives 4.0 International License.