Two ants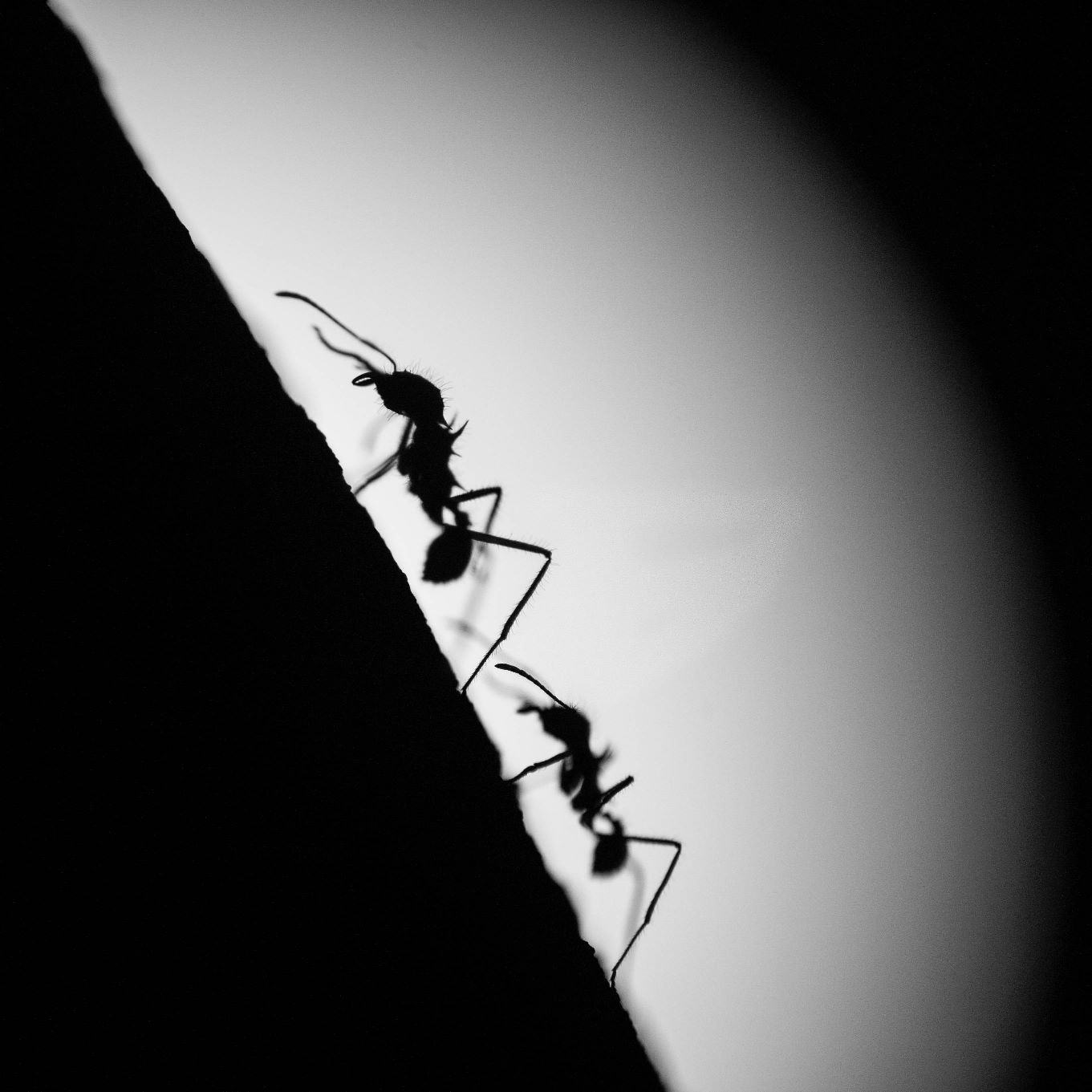 It took me a lot of photos – I think a made around a 100 – to get this one. It was at the hotel I was staying at, when I was working in Mexico back in 2011. Here i found these ants walking up a tree, and in the right angle you could get one of the garden lights right in behind them. Both it was hard to get them in focus because I was using my 90mm macro, the depth of field wasn't very large, and the ants kept coming up on different paths.
Camera: NIKON D3S
Shutter speed: 1/2000s
Aperture: ƒ/4.8
ISO: 4000
Focal length: 90mm
Taken: 26 November, 2011
Location:
Two ants by Bo47 is licensed under a Creative Commons Attribution-NonCommercial-NoDerivatives 4.0 International License.