The compact cassette repair man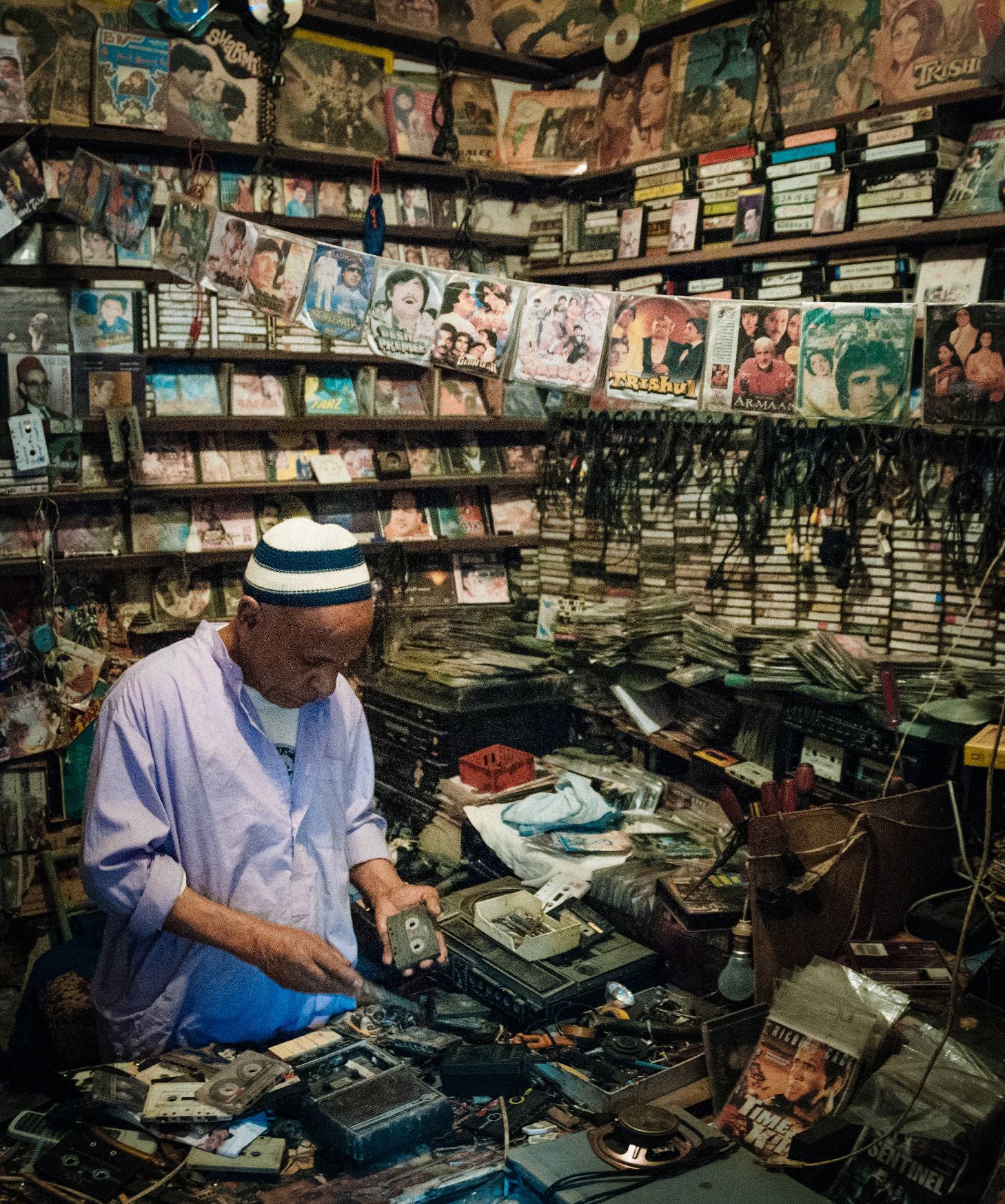 I like that in the third world countries you fix everything, things really have to broken before you throw them out and buy something new. A mentality we here in the west really could and should learn from.
Here it's a cassette repair man in marrakesh, Morocco.
The photo is actually a stitch from two photo's I had made of him, they were staggered a little bit so I could stitch them together and get a little more of his shop in the photo.
Camera: NIKON D300
Shutter speed: 1/60s
Aperture: ƒ/3.5
ISO: 3200
Focal length: 18mm
Taken: 27 October, 2009
The compact cassette repair man by Bo47 is licensed under a Creative Commons Attribution-NonCommercial-NoDerivatives 4.0 International License.