The Brygge bridge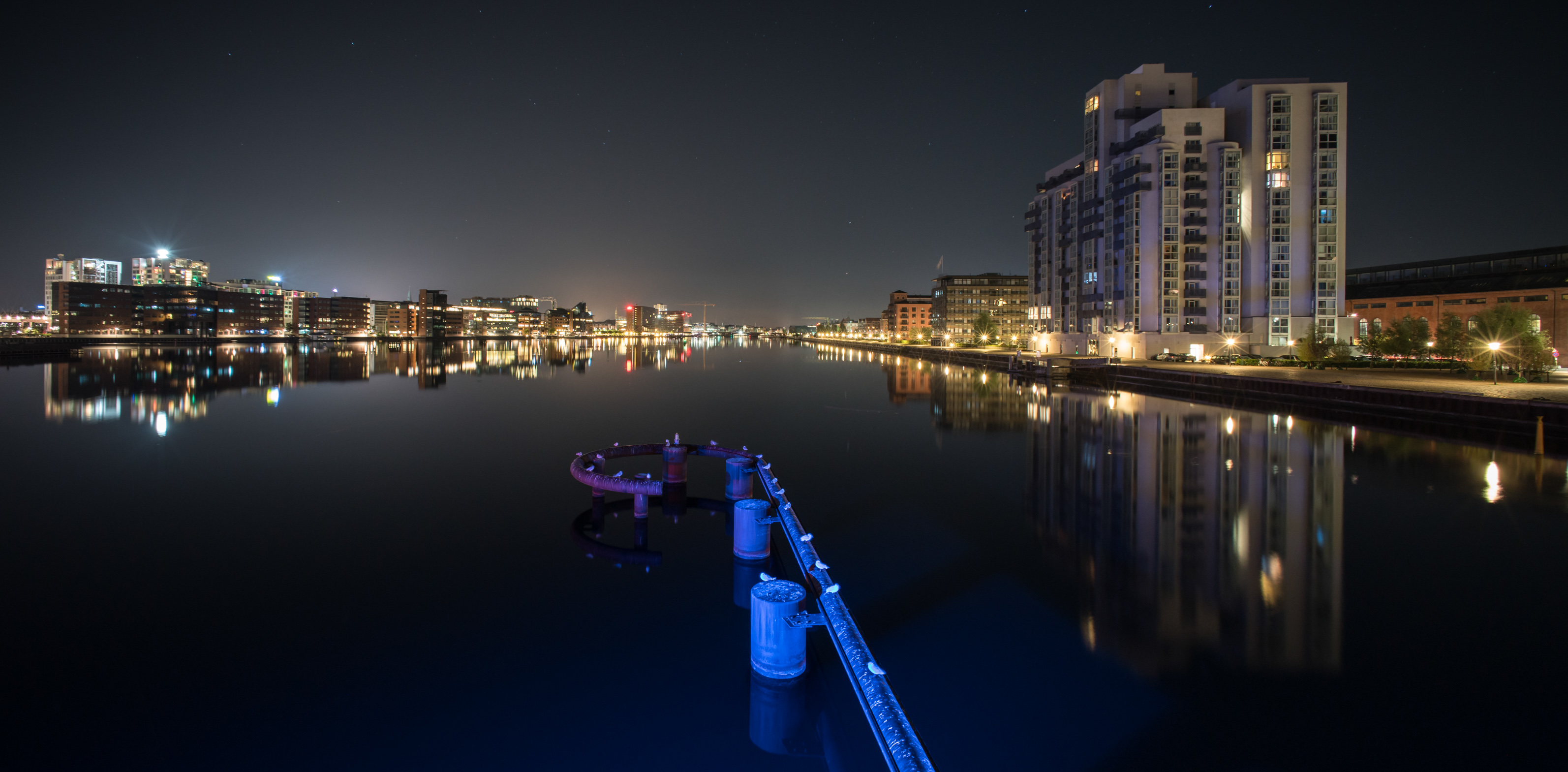 When I'm working on DR – Denmark's Radio, the national tv and radio station – I driver over Brygge Broen, a bridge made only for pedestrians and bike riders.
I like to stop here at the bridge to make photos of city and the bridge, you get so different looks, depending on what time of day and year you here.
The two photo in this post are made on the same time. a very nice and calm night.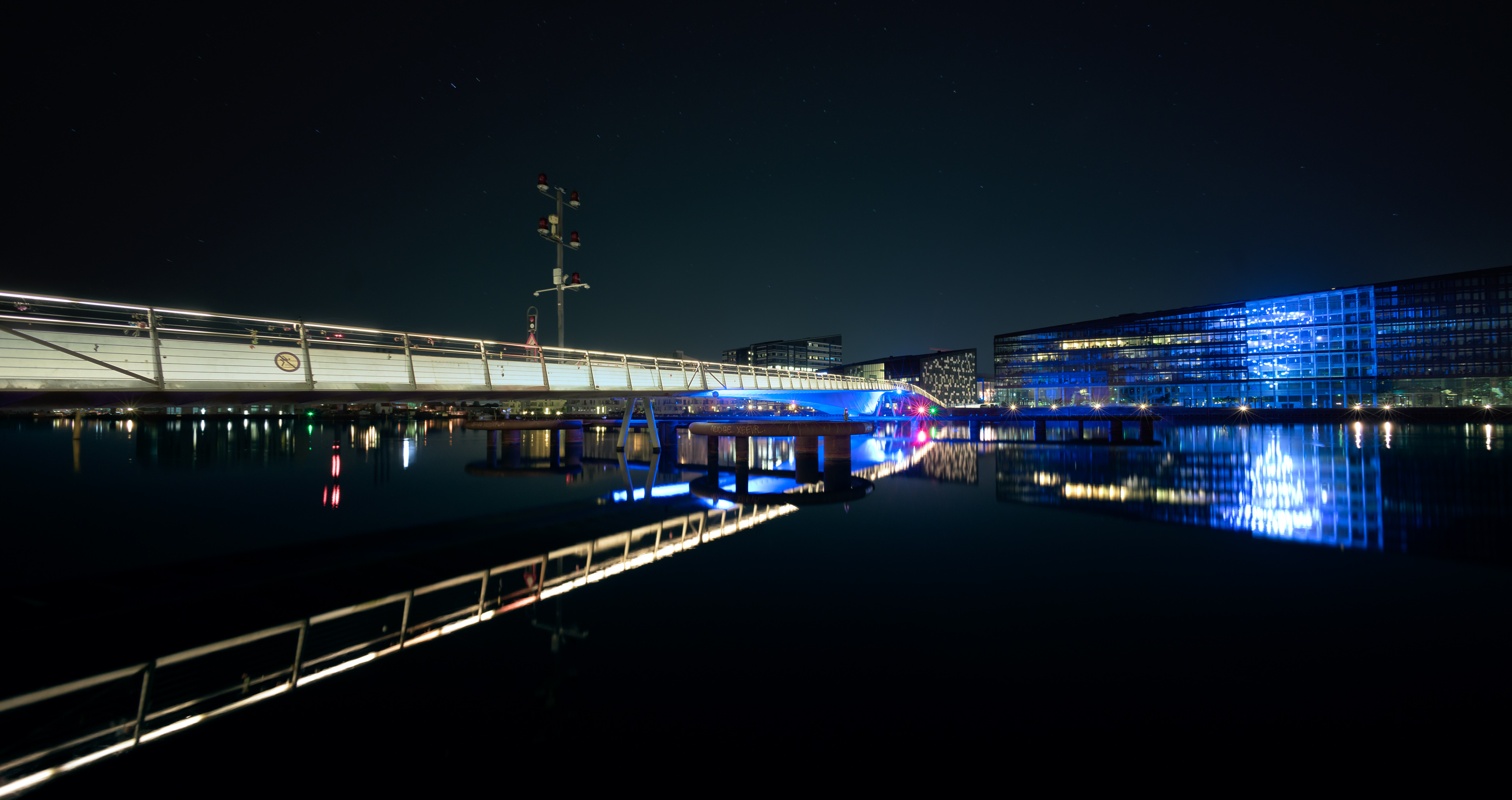 The Brygge bridge by Bo47 is licensed under a Creative Commons Attribution-NonCommercial-NoDerivatives 4.0 International License.