Bike rider in Angkor Wat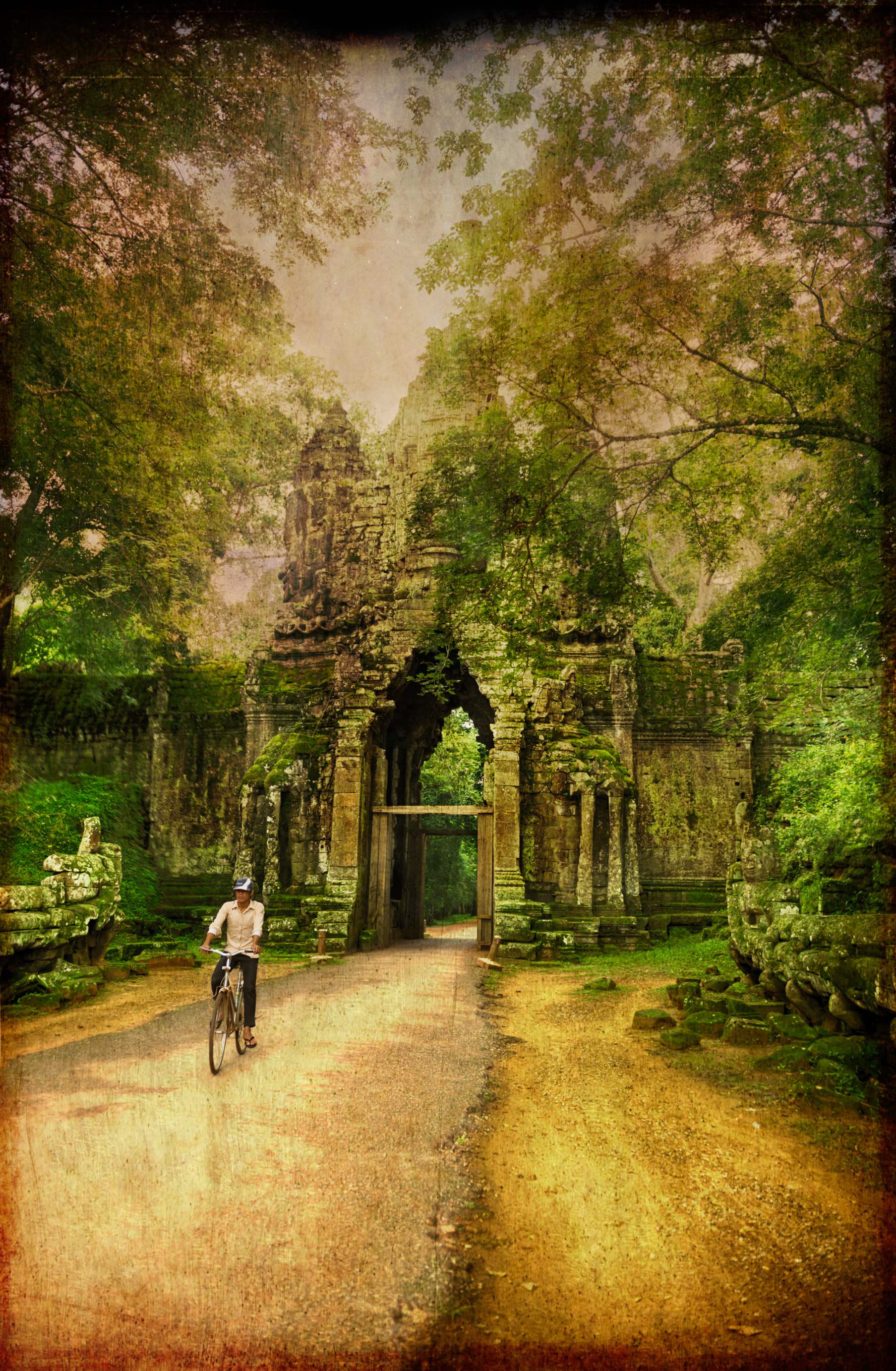 I'm getting more and more found of using textures on my photos.
This one is from Angkor Wat in cambodia, when I was post processing the photo, I kept thinking that it need something extra, so I started playing around with textures, I knew that I wanted some texture in the burnt out sky in the top of the photo, but other than that it was just full speed ahead trying out different stuff, until I had something that I liked.
Bike rider in Angkor Wat by Bo47 is licensed under a Creative Commons Attribution-NonCommercial-NoDerivatives 4.0 International License.