Long exposure of a carousel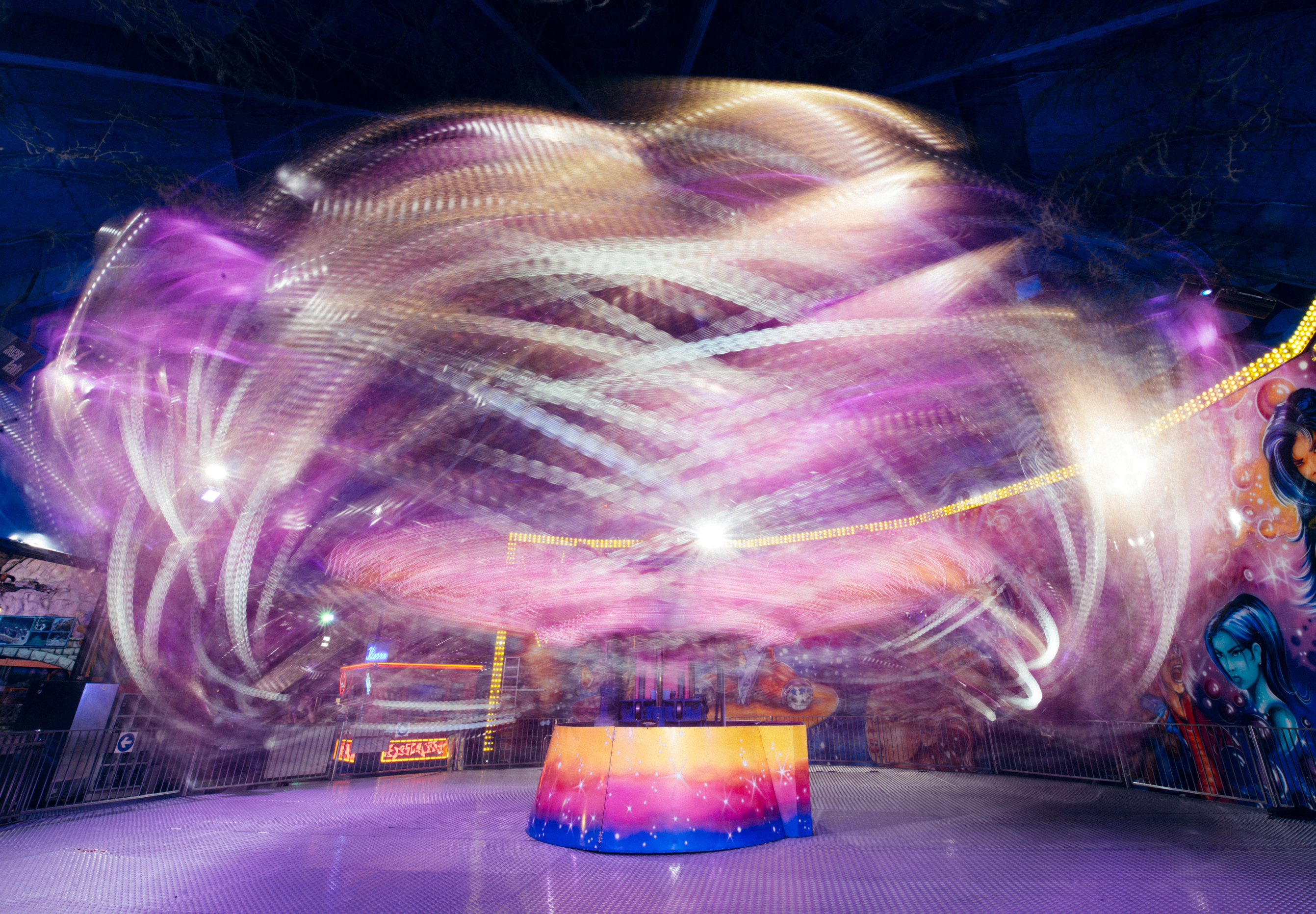 I was walking around the Wurstelprater amusement park in Vienna, making some photo of the various carousel, merry-go rounds among other amusement. When I came up with the idea of making a long exposure of a carousel in motion.
The result is what you see here, I'm personally not whether i like or dislike it, but there sure as hell is a lot of motion in the photo.
Camera: NIKON D800
Shutter speed: 5s
Aperture: ƒ/18
ISO: 100
Focal length: 14mm
Taken: 7 August, 2012
Long exposure of a carousel by Bo47 is licensed under a Creative Commons Attribution-NonCommercial-NoDerivatives 4.0 International License.