Road Center Line Painters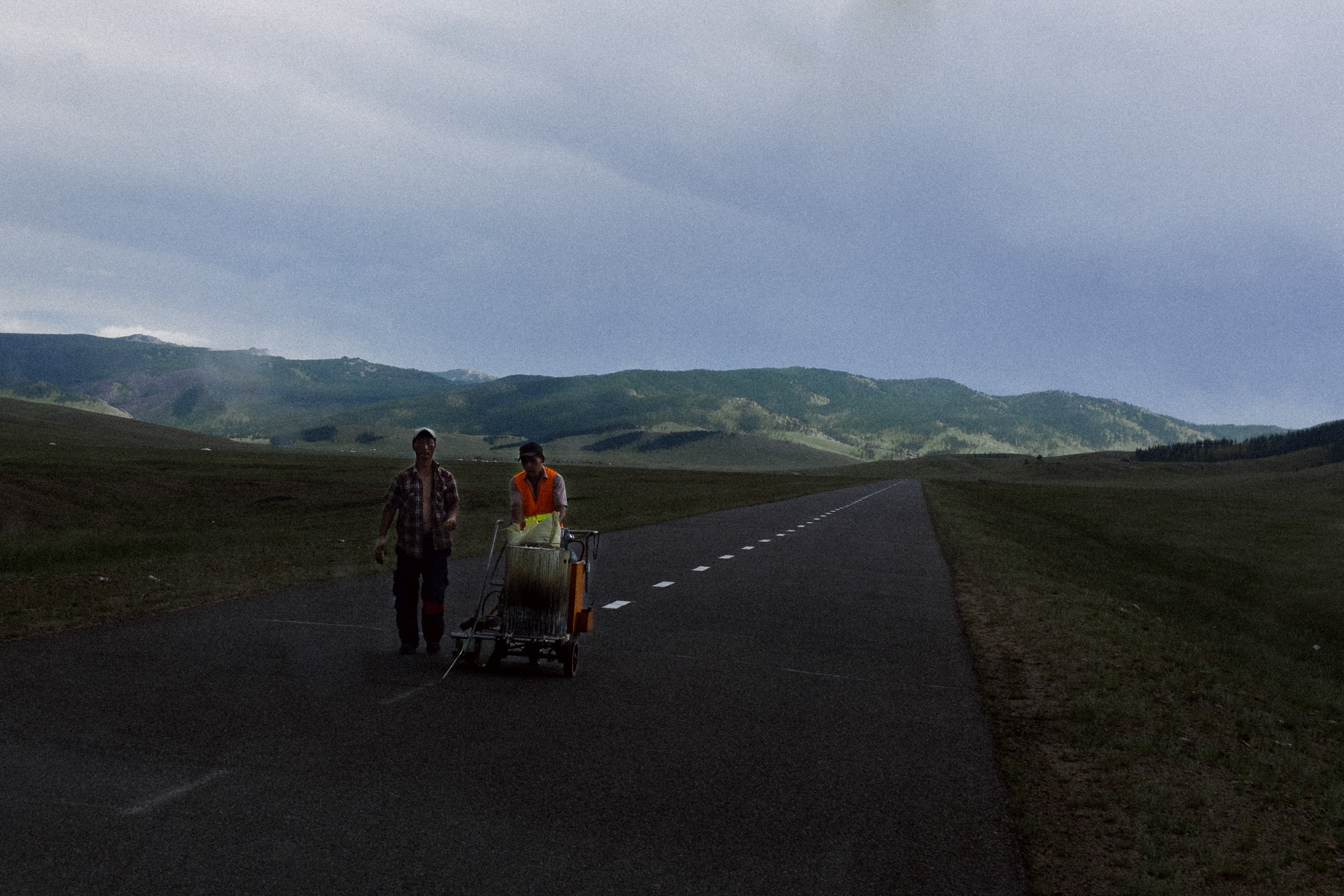 No. 5 in the street photography frenzy.
I passed these two Mongolian road center line painters, out in the middle of nowhere mongolia. While I was road trippn' around the country last year.
Camera: X100S
Shutter speed: 1/950s
Aperture: ƒ/5.6
ISO: 200
Focal length: 23mm
Taken: 26 July, 2014
Road Center Line Painters by Bo47 is licensed under a Creative Commons Attribution-NonCommercial-NoDerivatives 4.0 International License.