Will you be mine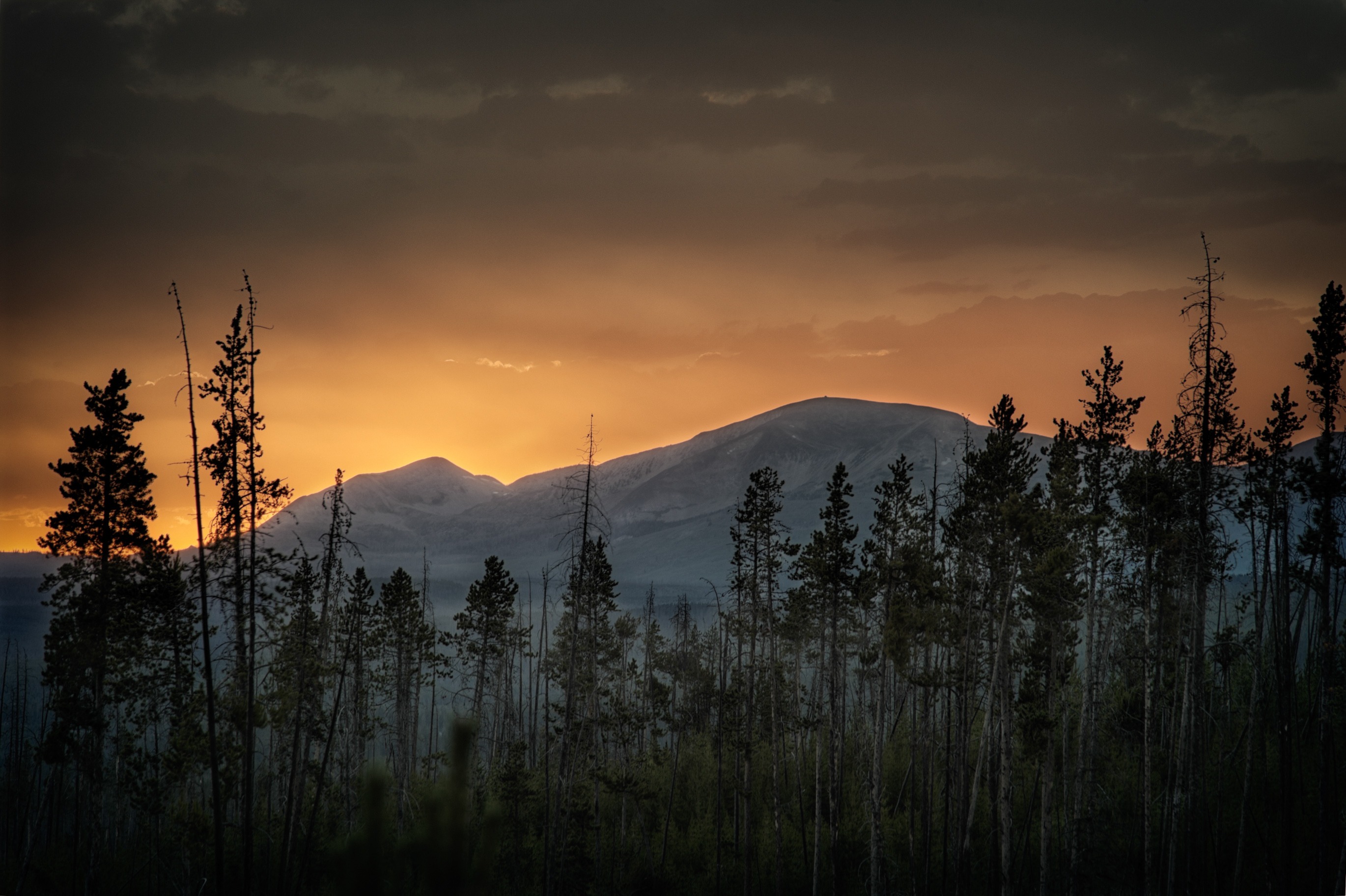 I was driving south in Yellowstone national park, cause I wanted to get some nice sunset photos at the Grand Prismatic Spring, but I soon found out that I was running late, and the sun was gonna be gone before I would even get close to where I wanted to be, but that's the great thing about Yellowstone, there are – almost –  no dull places to make photos. So as I was driving along I spotted this nice view from the side of the road, I pulled over, got my gear from the back of the car, and walk a few meters in to the forest, and this is what I got.
It's a HDR made out of 5 RAW exposures, as usual I ran it through PhotoMatrix and cleaned it up for ghosting and the likes in Photoshop, and for the final look I used Color Efx Pro from nik software.
Will you be mine by Bo47 is licensed under a Creative Commons Attribution-NonCommercial-NoDerivatives 4.0 International License.